About Us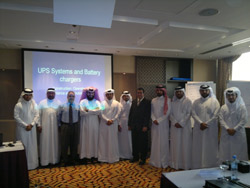 Millennium Solutions Training Center (MSTC) is an elite training center that offers a wide range of training and development programs in Technical, Non-technical & Vocational areas which include short courses, workshops, tailor-made programs & seminars catering to the diversified needs of industries and service organizations such as Oil and Gas, Petrochemical, Manufacturing and Processing, Power Generation and Distribution, Banking, Insurance, Tourism & Healthcare.

Our expert team's focus is to provide innovative solutions based on sound principles and well tested techniques to help our clients achieve their training and human resource development objectives with commitment to maximum flexibility, cost effectiveness, quality, excellence & continuous improvement.

MSTC strives to be the pioneer in its specialized fields.
ISO 9001:2015
Millennium Solutions Training Center FZ-LLC (MSTC) has been certified as ISO 9001: 2015 compliant by UKAS (United Kingdom Accreditation Service), a member of the International Standards Organization (ISO) International Accreditation Forum (IAF).
We have developed and implemented a quality management system (QMS), which uses ISO 9001:2015 as a framework that allows our organization to document and improve our practices in order to better satisfy the needs and expectations of our customers, stakeholders, and interested parties.
This certificate is a confirmation of our commitment to conduct business responsibly and professionally and it's considered a validation of the sustainability of achievements accomplished throughout the years for the quality services provided to our clients. It also demonstrates that we meet international quality requirements in providing our services. The ISO 9001:2015 certification resulted from a review and audit of our quality management system by the United Registrar of Systems (URS). [Read PDF]
Our Mission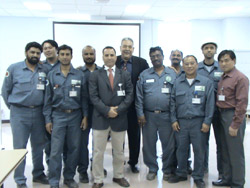 MSTC is committed to maximum excellence, quality & continuous improvement in all its services.
MSTC is committed to provide its services by collaboration with the best international consultants & organizations.
MSTC is committed to bring latest techniques, technology & practical training solutions to the region.
MSTC is committed to serve the community & add values to the people.

Our Vision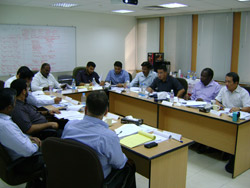 To be a reliable source in providing unique & specialized training solutions for international & national corporations which are operating in the Middle East.
Testimonials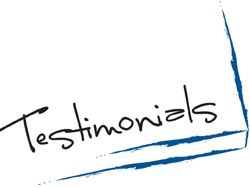 Millennium Solutions Training Center - MSTC, is a leading training services provider company, providing quality trainers and customized training interventions. I found them to be an excellent training provider for our company. Their tailored services are specific and relevant to the needs of our business, their use of theoretical and practical role plays which facilitate attendee interaction are delivered in a style and at a pace that is suited to individuals and the group as a whole.
I would not hesitate in recommending MSTC for skill building programs.
Tamiz Sheikh, Qassim Cement Company "QCC"
I would like to inform you that MSTC Training has provided us with an excellent service which is tailored to the needs of our organization. They have succeeded in creating training courses which are specific and relevant to the particular needs of our organization. Their trainers facilitate in a way which allows attendees to interact, while learning skills and knowledge which can be applied to their individual roles. Their trainers have also provided excellent 1-1 specific and individually tailored training and coaching to staff which was found to be extremely beneficial by both the trainee and the organization.
Ahmed Al-Kindi, Nesma & Partners Contracting Co. Ltd.
Millennium Solutions Training Center (MSTC) is a very reliable company in managing and executing the training business for Oil & Gas, Petrochemical and Power Generation sectors. They are serving Qatar Petroleum with a very high standard training which is resulted to high satisfaction of the attendees.
Moh'd Normarzuki Bin Yaacob , QATAR PETROLEUM Co.
AHG is having business association in the field of training with MSTC for quite some times. We got trained our Safety officers at MSTC training center. We are very much satisfied by the standard of training provided. We are very much satisfied about the training services and fair business dealing of MSTC. We wish full success to MSTC Management and staff in all their future projects.
Mohammad Sajjad, Abdullah Hashim Industrial Gases & Equipment Co. Ltd. (AHG), Dammam
We can vouch for the professionalism and quality every company can totally trust. We received only but noteworthy comments from our employees on all the programs MSTC had run so far.
Peregrino V. Taccad, Jr., Tasnee – Jubail Petrochemical Complex
You are conducting the courses in a professional way by using experienced instructors. All the best.
Abraham P. David, Inspectorate International (Saudi Arabia) Co. Ltd
SATORP Appreciation Certificate