Feasibility Studies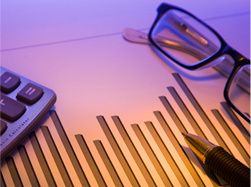 Feasibility studies aim to uncover the strengths and weaknesses of an existing or proposed business. There are many types of feasibility studies such as: Technical, Economic, Legal, Operational, Market, Financial, etc. MSTC is providing feasibility studies services in collaboration with its professional & diversified consultants who are experienced in business fields in GCC.

A feasibility study looks at the viability of an idea with an emphasis on identifying potential problems and attempts to answer one main question: Will the idea work and should you proceed with it?

Before you begin writing your business plan you need to identify how, where, and to whom you intend to sell a service or product. You also need to assess your competition and figure out how much money you need to start your business and keep it running until it is established.

Feasibility studies address things like where and how the business will operate. They provide in-depth details about the business to determine if and how it can succeed, and serve as a valuable tool for developing a winning business plan.

Even if you have a great business idea, you still have to find a cost-effective way to market and sell your products and services.
The information you gather and present in your feasibility study will help you to:

List in detail all the things you need to make the business work;
Identify all business-related problems and solutions;
Develop marketing strategies to convince a bank or an investor that your business is worth considering as an investment;